Vanessa Bryant Posts Adorable Clip of Daughter Bianka Jumping Into Sister Natalia's Dance Video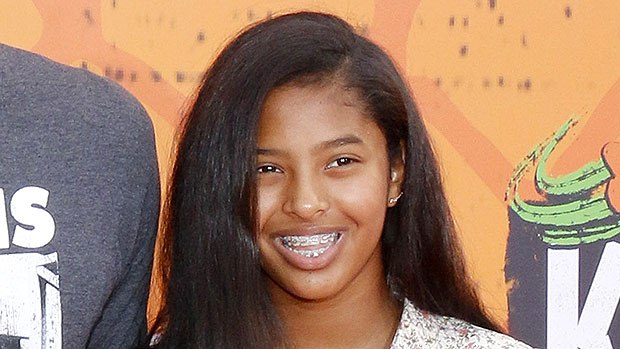 Vanessa Bryant just posted the sweetest video of her girls Natalia, 17, and Bianka, 3! Her eldest daughter was in the middle of shooting a TikTok dance to Demi Lovato and the Jonas Brothers "We Rock" when Bianka slid in with some moves of her own! Natalia was visibly surprised as Bianka went right up to the camera with an ear-to-ear grin and began rocking out to the Camp Rock soundtrack. "Little sister. Bianka Bella," Vanessa captioned the video, adding the nickname "BB Kiddo," hashtags #famlily and #cousins, and a heart emoji.
Bianka was absolutely adorable in the video, and is already such a star! Raise your hands up in the air and scream/We're finding our voice/Following' our dream 'cause we rock…" Demi and the Jonas Brothers sang in the energetic pop tune perfectly fitting Bianka's vibe. The toddler showed off her cool style in a Lakers t-shirt featuring Sesame Street characters Miss Piggy and Kermit the Frog. She kept the signature colours of her dads' team going with her bright yellow scrunchie, rocking a high ponytail. Seeing Bianka and Natalia's smile was so sweet, and we couldn't get over how much energy Bianka had!