Eminem Bio 2021: Age, Career, Children, Net Worth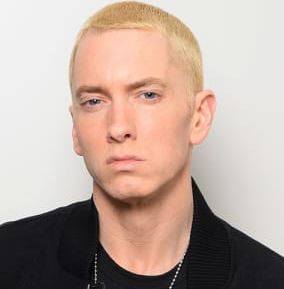 Introduction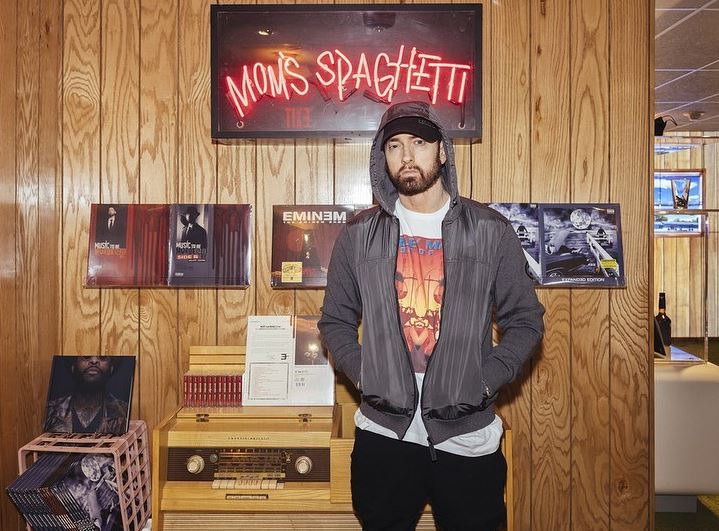 Eminem (born October 17, 1972) who is also known as Marshall Bruce Mathers III is the best-selling rapper of the 21st century. He is also a producer, actor and is the most controversial artist of the generation.
Biography
Eminem was born in St. Joseph Missouri. His father's name was Marshall Bruce Mathers Jr and his mother's name was Debbie Rae Nelson on. Eminem endured a very troubled childhood. His father abandoned him and his mother at a very tender age and Eminem never get to know him. As a result, rose by a single mother who was not able to hold a job for a long time had to move from Missouri to Detroit frequently which resulted in him changing schools 2-3 times a year. He was frequently beaten and was shoved in the lockers by the bullies of the school. One boy beat him so badly in the school bathroom; he was in a coma for several weeks.
After being left by her husband, Eminem's mother started taking prescription drugs which started to arise conflict between her and Eminem. Eminem was very close to his uncle Ronnie Mathers who later committed suicide for the girl. That led Eminem into depression and he later had two failed suicide attempts himself.
Eminem was not a very bright student. He was in high school when he failed 9th grade 3 times so he dropped out of school. Despite poor grades, he was very good in English and had excellent vocabulary knowledge. After getting dropped out of school he was attracted to the hip-hop genre which he was introduced to by his uncle. He was located in the black community and was attracted towards predominantly black music hence inevitably he had to work extra hard to obtain respect from his peers and his competitors.
Career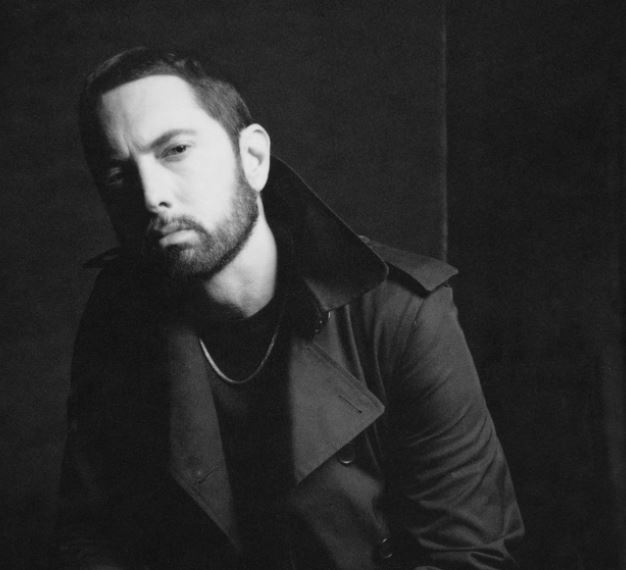 He began to enter underground rap battles where two competitors insult each other in the form of rap and the winner is declared by the votes of the audience approving the rap. He was so good in the competition he quickly began to gain respect among the battlers. He began dating Kim Scott at this time and she gave birth to Hailey Jade Mathers. He was so determined to give his daughter a better life than he began to work as a mechanic but also used to rap constantly in underground rap battles.
In 1996 he released his solo album infinite where his ability was highly praised but failed miserably on the commercial aspect. In 1997 he planned on developing his alter-ego "Slim Shady" who says what comes to his mind and does not care about others' opinions and released the new album Slim Shady EP which was also highly praised but did not have a global effect. He was on the verge of quitting rap entirely when his life took turns for good and his album was heard by then legendary rapper and producer Dr. Dre. Eminem was signed by Dre 's Interscope record label. After two years of production in 1999, Eminem released "Slim Shady LP" which became an instant hit with its second single "My Name Is" The album was full of controversy but it did not stop people from listening to the album as it was fresh and heard never before. Eminem's storytelling ability in rap was highly praised and Eminem became Global Superstar.
Eminem released his next commercial album "Marshall Mathers LP" in 2000 which became an even bigger hit and was declared the fastest-selling album by any solo artist. In 2002 Eminem released his first commercial hip-hop drama movie "8 miles" based on Eminem's life. The movie was highly praised and received and complemented Eminem's acting skills but the cherry on the cake was the single "Lose Yourself" which earned an academy award for the best original soundtrack of the movie.
Wife and Children
But the success of the music and movie life took a toll on Eminem's personal and family life. His marriage with Kim broke after just one year and he was getting addicted to Valium and Vicodin due to sleep deprivation. In 2007 he overdosed and fell into the bathroom and was rushed to the hospital. In his own words if he was two hours late then he would have died. Eminem has a daughter named Hailie Jade Mathers who he has spoken about quite a lot of times during his earlier songs.
In 2007 he began his recovery and started being sober. But his music came back to track in 2009 with the new album Relapse. He was unsatisfied with Relapse and released his new album Recovery in 2010 which was globally praised for hit singles like Not Afraid and Love the way you lie with Rihanna. He also won the Best Rap Album in Grammy award with Recovery.
Net Worth
Eminem is a multi Grammy winning and Oscar-winning rapper who has sold most rap albums out of all the rappers living or dead. He started his career with massive albums like Slim Shady LP and Marshall Mathers LP which became the fastest sold-out album in the history of music. Eminem has been the cornerstone for the rappers and rap industry for over 2 decades and is still highly regarded as arguably the greatest rapper to ever grace the music industry. Due to this talent and hunger, Eminem has definitely earned quite a lot of money, fame, and fortunes. He has his own Mansion in Detroit where he lives and also has a bunch of exquisite cars and accessories. Lots of brands and sponsors are also always behind Eminem as he is so decorated with his talent. Currently, Eminem has a net worth of approximately $230 million as of 2021.
Interesting Facts
Eminem nearly died due to overdose on sleep medication.
He got married to Kim when he was just 17 years old and became a father when he was just 19.
Eminem's mother sued him for defamation case for 1 billion.
His best friend rapper Proof died in a drive by shoot out in Detroit.
Eminem has a net worth of approximately $230 million.