Nathan Fillion Bio 2021: Age, Career, Relationship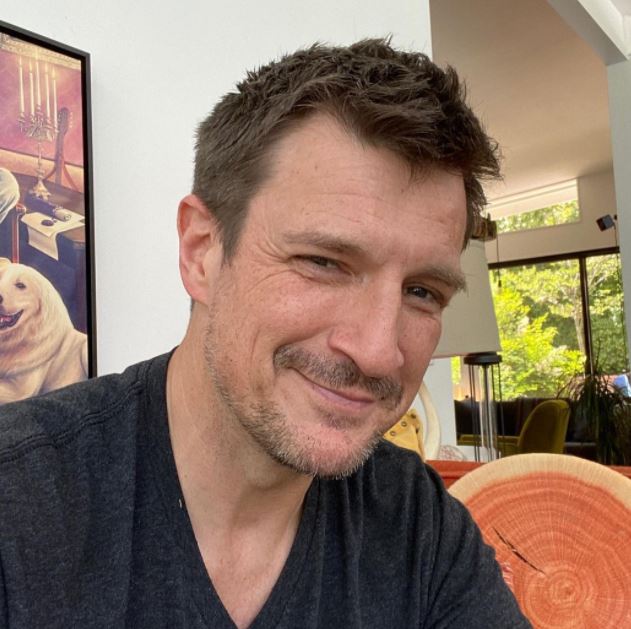 Introduction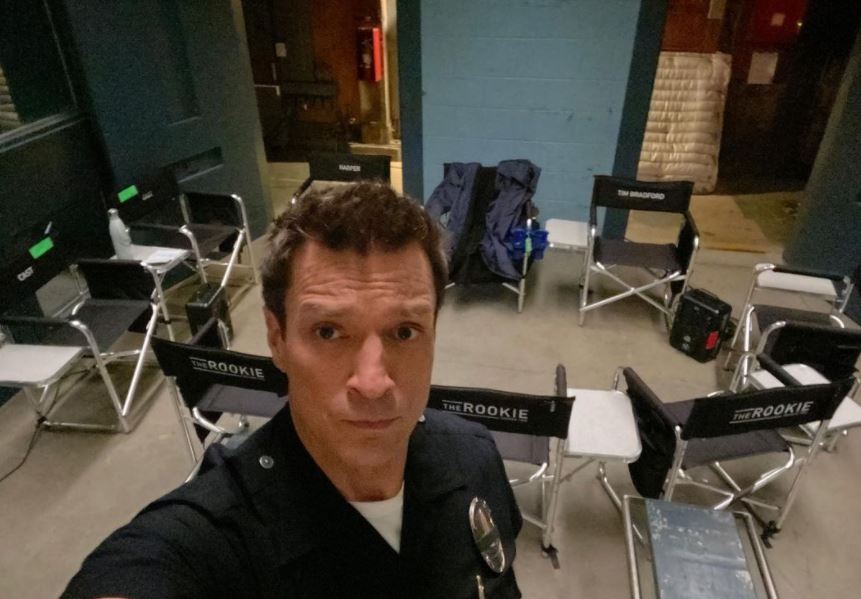 Nathan Fillion (born 27 March 1971) is a popular actor, director, and producer who is famous for his amazing roles in many TV series. Some of his most notable roles include Richard Castle in comedy-drama Castle and John Nolan in the police thriller The Rookie. However, he came into the limelight from his debut TV series titled One Life to Live. Fillion was even nominated for the Best Actor category in Daytime Emmy Award for the show. Nathan Fillion is also very fond of video games and loves spending time playing them. Hence ha has given voice acting on many video games notably on Halo Franchise. Due to his charming looks and incredible acting talent, Fillion has amassed a large social media fan following worldwide which counts to over 15 million as in 2021.
Biography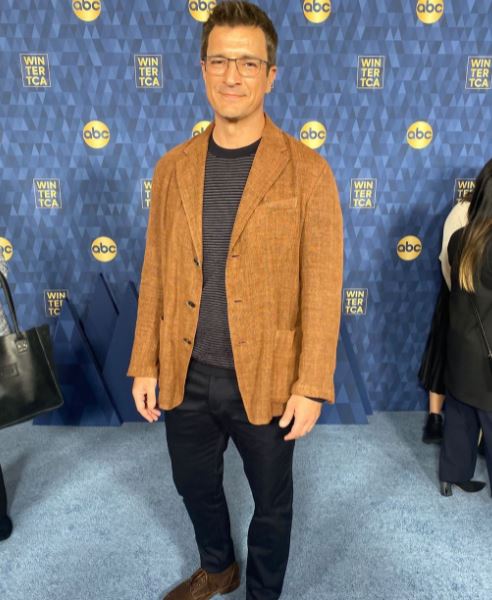 Nathan Fillion was born in Edmonton, Alberta, Canada to Robert Fillion and June Cookey. He is the younger brother of Jeff Fillion. His parents Robert and June are both retired English teachers who used to teach English to local students in Edmonton. Regarding his own studies, Fillion attended Holy Trinity Catholic High School and graduated from the University of Alberta gaining a major in art and drama. Fillion loved drama when he was younger and was occasionally found in theatres for various dramas and plays. His life goal was to become a drama teacher as he never believed he would be such a successful actor. However, Nathan also started learning to act on the side without telling anyone and the rest, as they say, is history. Today Nathan Fillion is one of the most successful and well-known TV and big-screen actors. Nathan Fillion was also a member of Kapha Alpha society for a long period of time.
Career
Nathan Fillion started his career as an actor after 1990 where he was cast as the supporting actor in a soap opera show Die Nasty. However, his first-ever big break came in 1994 in a popular TV show One Life to Live as Joey Buchanan. The show was very successful and Nathan Fillion got lots of praise from it which also helped his reputation to get increased. For the same show, Fillion was nominated for the Day Time Emmy Award Category. After the success of the show, Fillion got a lot more opportunities on various shows such as "Two Guys a Girl and Pizza Place" and also in super hit war based movie Saving Private Ryan along with Tom Hanks and Matt Damon.
After a successful three years, Nathan left One Life to Live to pursue a role in movies in 1997. However, he was unable to find a major role in movies so he returned to the TV industry again in 2002 with the science fiction series Firefly where he played the role of Captain Malcolm Reynolds. The show became his most successful to date and he even won the best actor category in Syfy Genre Awards. Nathan Fillion has often stated his role in Firefly as the best acting he has ever done. When the show was reintroduced as the movie titled Serenity in 2005, Nathan returned to contribute as the same role. Serenity also became really successful as Nathan's acting was again praised all around the movie industry. During the time Nathan Fillion started appearing on Buffy The Vampire Slayer in a recurring role as a Caleb. During the time he got many cameo roles in other TV shows and movies.
However, he got another big break again in 2009 with comedy-drama Castle as Richard Castle. Fillion appeared alongside popular Australian actress Stana Katic. Their chemistry was adored by many fans and Castle became one of the most-watched TV shows during the time. Castle lasted for 8 seasons and was on course to continue but the tension between Nathan Fillion and Stana Katic forced Katic to quit the show. Castle was ended as their producers announced they were canceling the show.
In 2018 Nathan Fillion starred in another hit police drama The Rookie. The show is very popular and Fillion is getting praised for his reputation. The fourth season of the show concluded in April 2021 and is on course to return on its fifth season in 2022.
Maritial Status
Nathan Fillion is currently not married however rumor suggests he is dating actress Krista Allen. The pair has not confirmed anything about the rumor. Before Krista, Nathan has been engaged twice but the engagement did not reach the point of marriage. The Rookie stare has been engaged to General Hospitals Co-star Vanessa Marcil and actress Mikaela Hoover. According to many tabloids, he has also dated actress Perrey Reves and Stana Katic. Currently, Nathan Fillion does not have any children.
Net Worth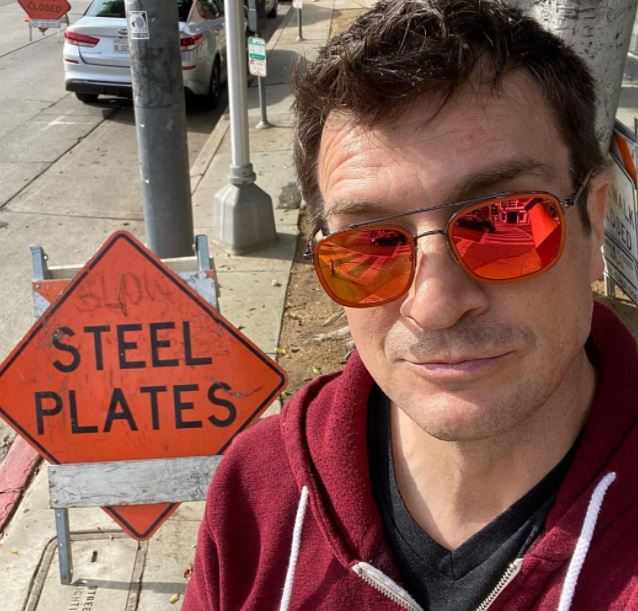 Nathan Fillion is a popular actor and has become famous for his roles in Castle, Buffy The Vampire Slayer, and The Rookie. His primary source of income is from his acting career and has generated lots of net assets and properties to his name. He has tons of luxurious houses and cars to his name. Currently, Nathan Fillion has a net worth of approximately $20 million as of 2021.
Did You Know
Nathan Fillion was the member of Kapha Alpha Society.
Fillion and Stana Katic despised each other off camera during the show Castle.
Fillion proposed to Mikaela Hoover only months after meeting and got engaged.
Fillion has dated Krista Allen who is the ex wife of actor George Clooney.