KSI Wiki 2021: Age, Height, Career, Relationship and Full Bio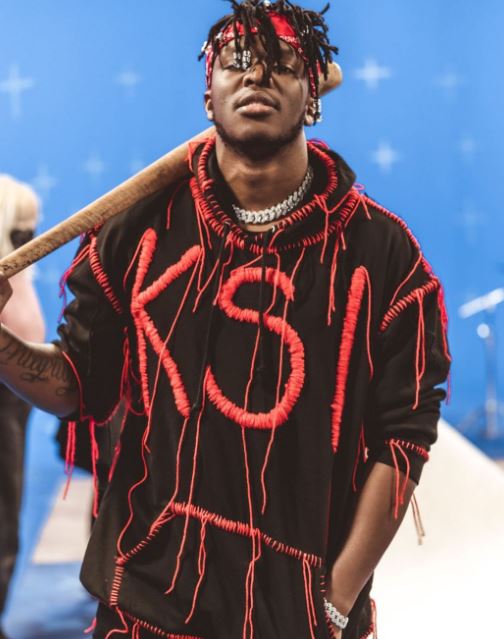 Who is KSI?
KSI (born June 19, 1993) is a popular YouTuber, SInger, Rapper, and social media personality from the UK. His real name is Olajide Olayinka Williams "JJ" Olatunji. He became popular earlier on from his YouTube gaming videos. KSI used to play FIFA a lot and became viral for his hilarious reactions and rage fits. Along with his FIFA videos he was famous for his prank and challenge videos. Olatunji used to involve his family, brother, and friends in his YouTube videos. KSI is also a member of the popular YouTube group Sidemen where they consistently play fun games, do challenges, and prank with each other.
Along with the popularity came lots of fame and responsibilities which also bought him plenty of controversies. His infamous YouTube beef with another YouTuber Logan Paul was also on the news. However, what was shocking and most serious controversy was his fallout with the brother Deji who claimed KSI bullied him and used his fans to abuse him.
KSI also has got very popular for being the second most influential YouTuber in the whole of the UK in 2019 and his boxing with Logan Paul sold out millions in which he rose victorious as well. Now let us take a look at his early days as a child.
Biography
Where was KSI born?
KSI was born in Watford, UK. He was raised by his father and mother alongside his brother Deji. His father is from Nigeria and his mother is from Islington, England. Growing up he was very passionate about video games and music.
Regarding education, he joined Berkhamsted School. He became the classmate of Simon Minter also known as Miniminter who he currently collaborates within the YouTube group Sidemen.
KSI loved football and supports Arsenal in English Premier League. His FIFA videos are still getting tons of views however nowadays he is famous for his music, Try not To Laugh videos, and Reddit videos. KSI also loves adventure and traveling and he is a very daring person who does not quit from any challenges or dare and sometimes makes stupid mistakes in the video.
Career
KSI started his career in 2008 on YouTube with the username Jide Junior. However, he lost the credential for the channel and a year later created another YouTube channel KSIOladijeBT which is his current YouTube channel. After getting started on Youtube he started getting decent income and figured out he should drop out to pursue his YouTube career full time. His parents were at first skeptical and unapproving of his decision but later on, they were convinced which proved to be an excellent decision in the end.
During 2012, he started doing more challenge videos and vlogs on his channel which made him even more viral. KSI started to feature his brother DEJI and his parents even more on the channel. He used to make forfeit FIFA videos which were very funny and among the most-watched on his channel. During that time he was already followed by over a million subscribers.
In 2013, KSI got into with another group of YouTubers named Sidemen along with his schoolmate Simon Minter. They would often make plenty of pranks and challenge videos. The group chemistry was very good and most of their videos were extremely funny so they went viral even faster. Within a year Sidemen gained over 5 million YouTube subscribers and all of the members succeded from the gain in their personal subscribers.
Sidemen and KSI released their own books in 2016 which was one of the fastest-selling books selling over 20,000 copies in just 15 days.
However, 4 years later, KSI announced he was leaving Sidemen due to growing conflicts among members. He was mostly not happy with another member Ethan Paige. KSI and Sidemen released back and forth diss track about; each other however later it was revealed the beef was just the act of being in the views and controversy. KSI clarified some part of the beef was not lie in itself.
KSI vs Joe Weller
At the end of 2017, KSI started to have beef with another YouTuber named Joe Weller. At first, they went back on forth on Twitter Feud and then even released diss track of each other. However, they announced the only way to resolve their issues is by an exhibition boxing match. This was one of the first exhibition boxing matches among two well-renowned YouTubers. The match was organized in 2018 and KSI won the match by technical knockout before challenging Logan Paul and Jake Paul.
The fight paved the way for an exhibition boxing match between future YouTube stars where 25 million people watched the entire video. These fights were now regarded as the White Collar Boxing match and it became the biggest to date.
KSI vs Logan Paul
On February 2, 2018, the fight between Logan Paul and KSI was announced. The match took place on August 25, 2018, which ended in a disappointing draw. Many of the skeptical fans claimed the match was fixed and demanded a refund however both of the YouTubers claimed the match was not fixed and they will have a rematch with a definitive result.
KSI vs Logan Paul II took place in 2019 November where KSI was victorious from the split decisions from the judges. The spectacle became the most-watched event in YouTube history. Logan Paul came up with the idea of a third fight but KSI rejected it and expressed his desire to fight Logan's younger brother Jake Paul.
Relationship
KSI was previously in a relationship with another social media figure and Sidemen member Seana Cubert. There is no official information on when they started dating however they broke up in 2014 to pursue their own careers.
KSI is currently in a relationship as well but he has kept the name of his girlfriend and who he is dating away from the media and even his fans as well.
Hence KSI is currently in a relationship but is not engaged, married, or have any child to date.
Net Worth
KSI is a popular YouTuber, boxer, musician, and social media personality. He has been awarded the most influential social media personality from the UK. KSI earns his income from his music, boxing receipts, and various other paid sponsorships.
He has shared his earnings, properties, and income on his social media and especially on his Instagram account. Currently, KSI has a net worth of approximately $20 million as of 2021.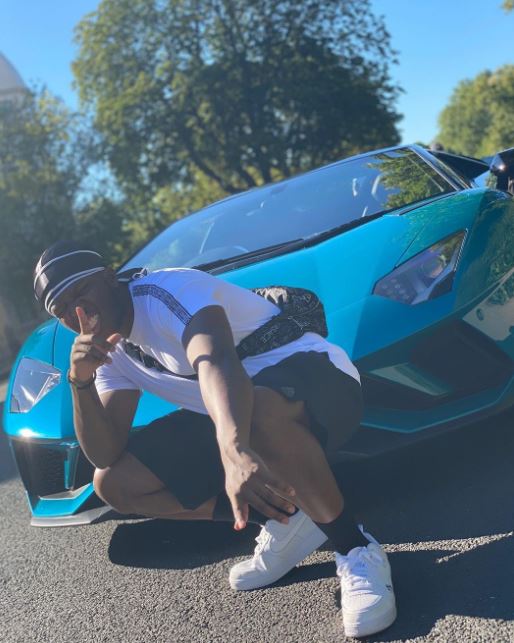 Trivia
KSI was in the heated social media argument with his brother Deji.
KSI was involved in a beef with Sidemen but played out to be an act.
He defeated Logan Paul in the exhibition match second time around.